Each month brings fun, new Scratchers games. Here's the latest!
New April Scratchers Are Here!
Our newest Scratchers® are in bloom:
Get ready for tic-tac-toe style fun with $2 MONOPOLY Scratchers®.
Go straight to play with $5 MONOPOLY Scratchers® and uncover instant-win opportunities.
Make your move for the $10 MONOPOLY Scratchers® $1,000,000 top prize!
30 chances to win up to $5,000,000 with $20 Luck Scratchers®!
Find them all at lottery retailers now!
See all Scratchers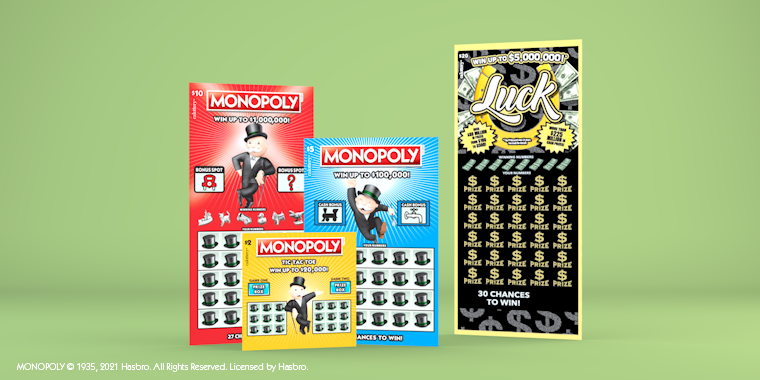 Scratchers Carousel displays one or more Scratchers Games at a time. Press Previous to scroll to the previous Scratchers game and press Next to scroll to the next Scratchers game.