Mega Millions Game Card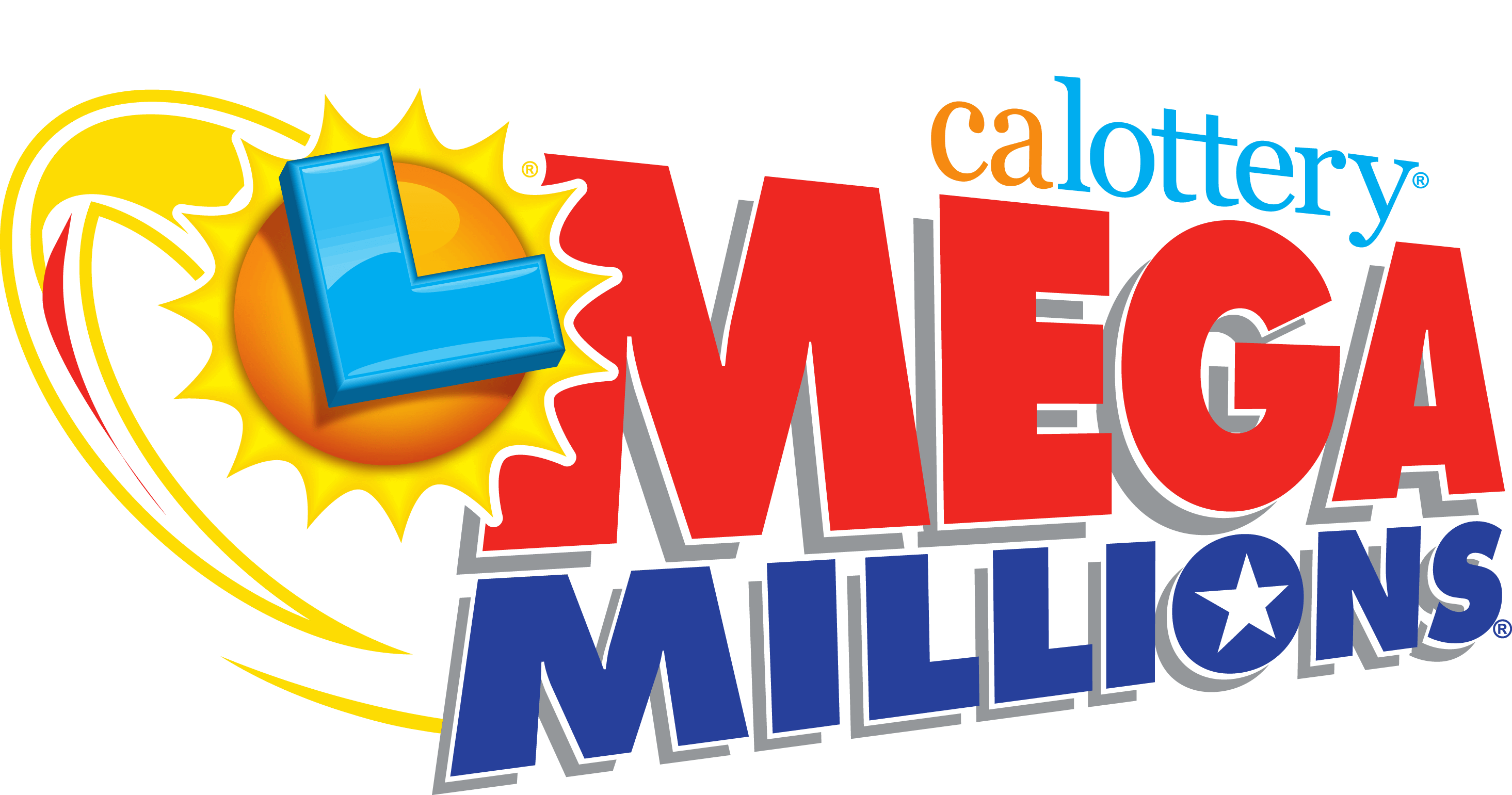 $257 MILLION*
Estimated Cash Value $175,900,000
Next Draw: TUE/APR 20, 2021
---
Last Draw: FRI/APR 16, 2021
17
27
28
50
55
25

Megaball
Powerball Game Card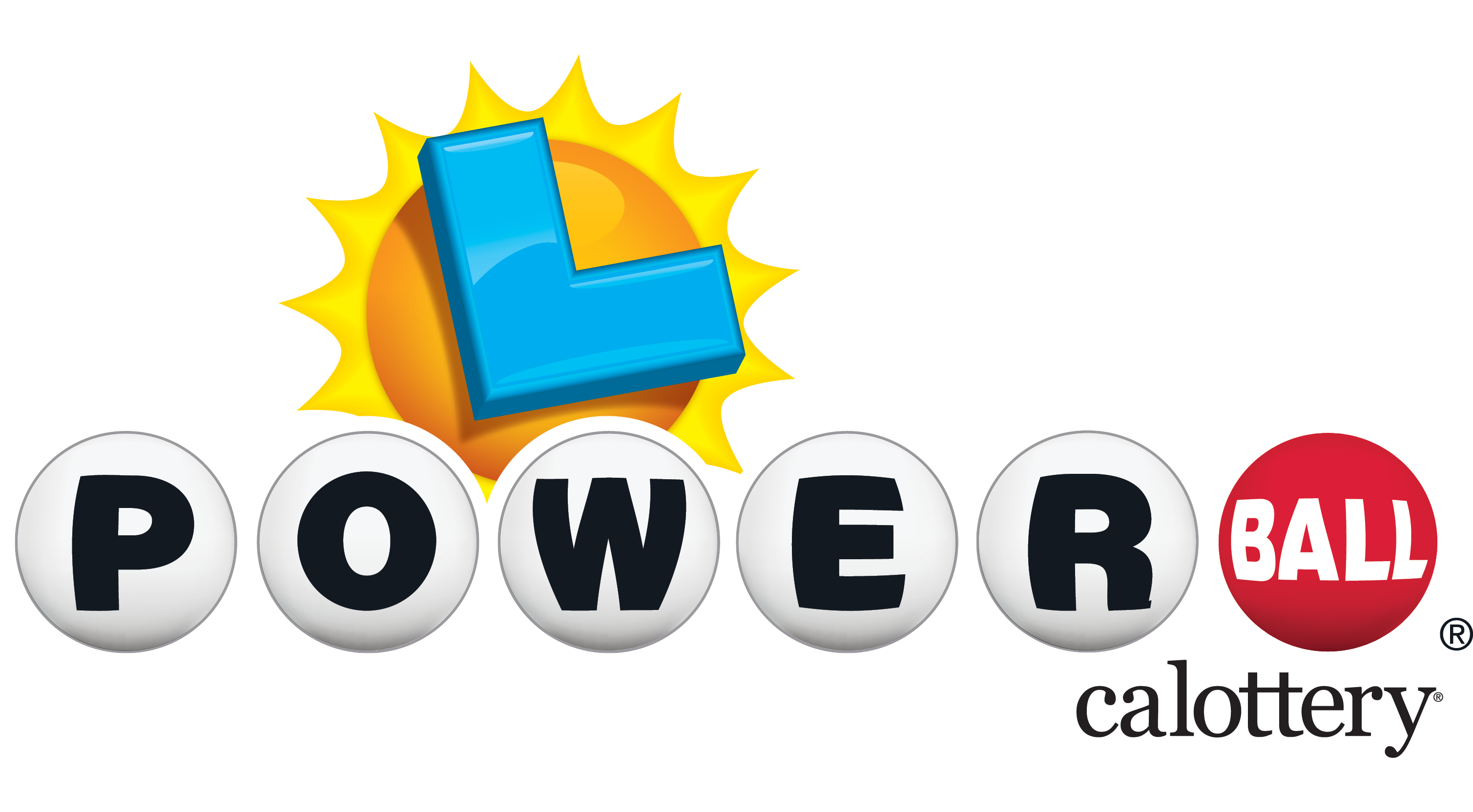 $90 MILLION*
Estimated Cash Value $62,300,000
Next Draw: WED/APR 21, 2021
---
Last Draw: SAT/APR 17, 2021
10
21
26
41
49
25

Powerball
See All Draw Games
New April Scratchers Are Here!
Our newest Scratchers® are in bloom:
Get ready for tic-tac-toe style fun with $2 MONOPOLY Scratchers®.
Go straight to play with $5 MONOPOLY Scratchers® and uncover instant-win opportunities.
Make your move for the $10 MONOPOLY Scratchers® $1,000,000 top prize!
30 chances to win up to $5,000,000 with $20 Luck Scratchers®!
Find them all at lottery retailers now!
See all Scratchers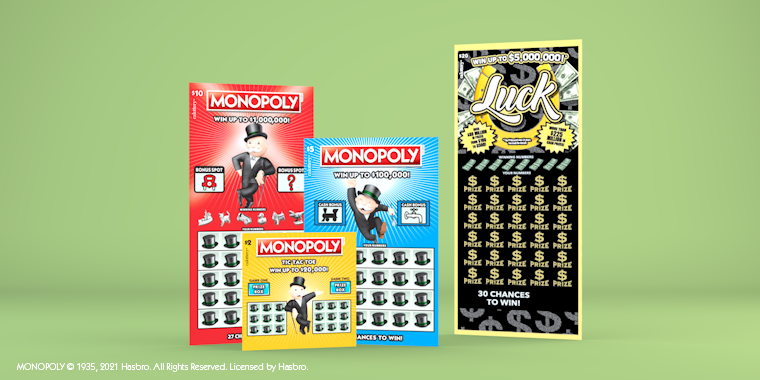 District Offices Are Open
Lottery District Offices are now open to the public for acceptance of drop-off claims or by pre-scheduled appointments for in-person services.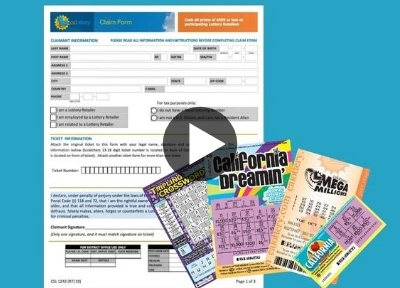 How To File
Your Claim
Watch this short video to ensure you complete your claim form correctly.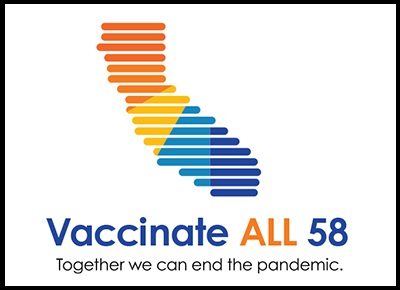 Let's Get to Immunity
Get all the information about the COVID-19 vaccine and where you can get it.
Winner's Spotlight
Card 1

KEITH

FRESNO

$5,000,000

Card 2

SOLEDAD

Long Beach

$1,000,000

Card 3

Collin

Los Alamitos

$750,000

Card 4

TARA

ORANGE

$5,000,000

Card 5

Michael

SAN JACINTO

$750,000

Card 6

NAZARIO

GREENFIELD

$750,000

Card 7

ANA C.

RIVERSIDE

$2,000,000

Card 8

RACHEL

PANORAMA CITY

$1,000,000

Card 9

DEVIN

FRESNO

$1,000,000
Skip Visual Slideshow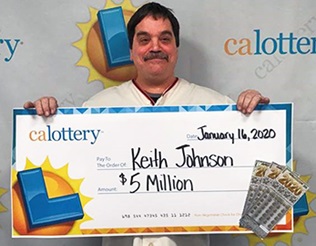 KEITH - FRESNO
$5,000,000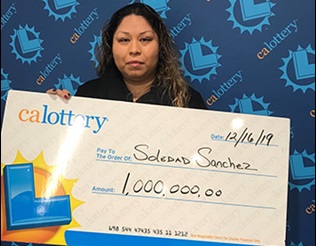 SOLEDAD - Long Beach
$1,000,000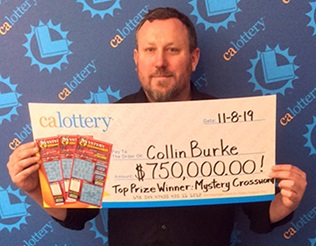 Collin - Los Alamitos
$750,000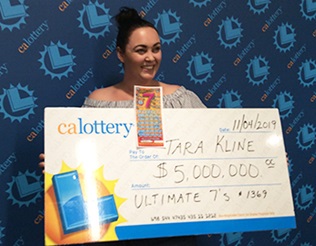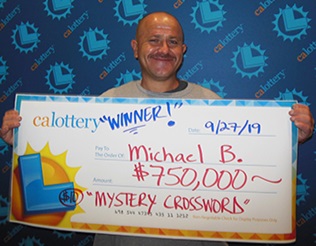 Michael - SAN JACINTO
$750,000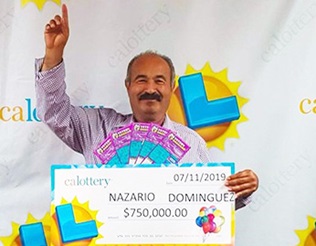 NAZARIO - GREENFIELD
$750,000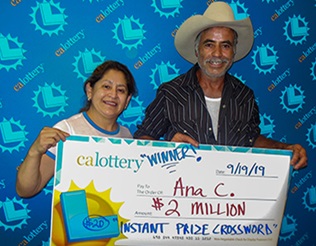 ANA C. - RIVERSIDE
$2,000,000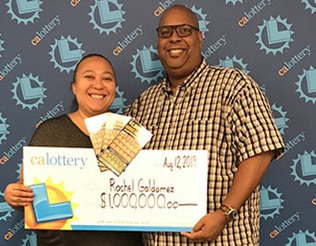 RACHEL - PANORAMA CITY
$1,000,000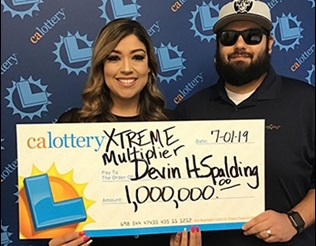 DEVIN - FRESNO
$1,000,000