Mega Millions Game Card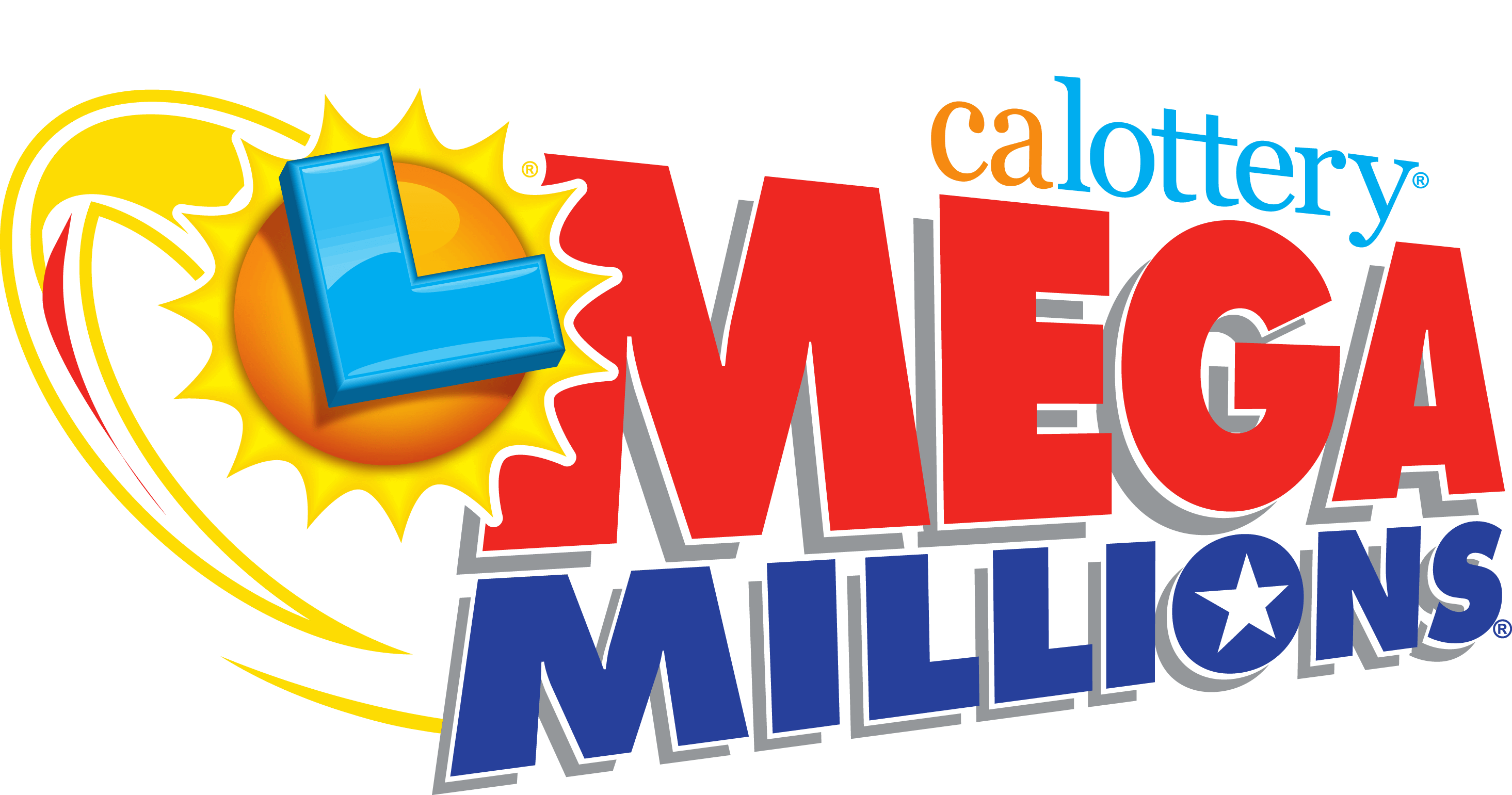 $127 MILLION*
Estimated Cash Value $103,000,000
Next Draw: TUE/APR 7, 2020
---
Last Draw: FRI/APR 3, 2020
24
38
44
57
58
17

Megaball
SuperLotto Plus Game Card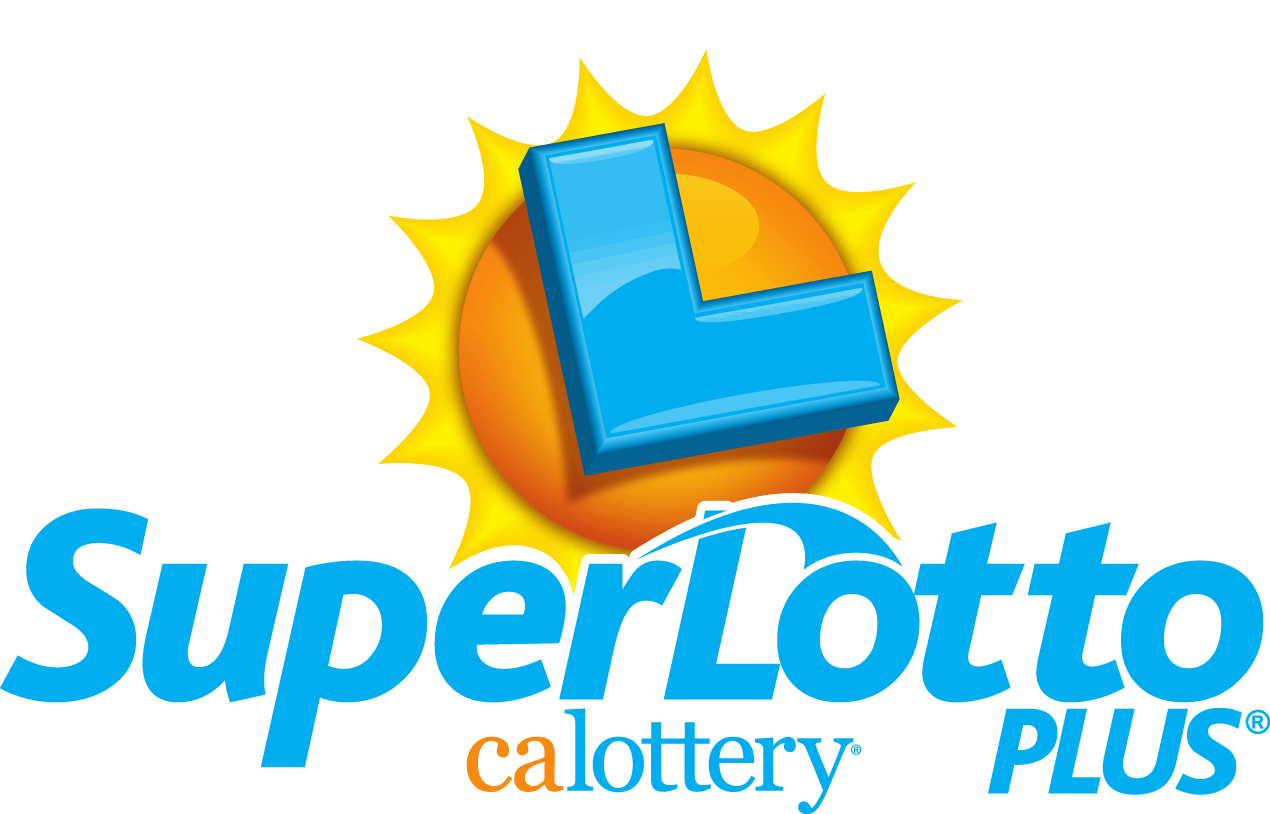 $17 MILLION*
Estimated Cash Value $13,800,000
Next Draw: WED/APR 8, 2020
---
Last Draw: SAT/APR 4, 2020
5
7
37
39
46
26

Superball
See All Draw Games

The Adventure is
in the Play!

Adventure awaits with the new Treasure Hunt Scratchers. Check your map to see if you won up to $30,000.
See all Scratchers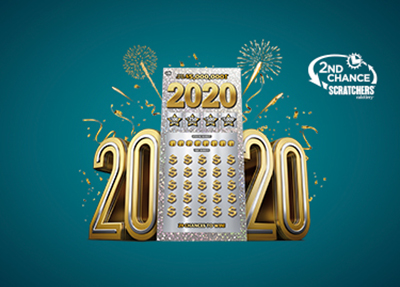 Who Won 20K to Start 2020?
The 2020 Scratchers Bonus Draw is over. Did you win?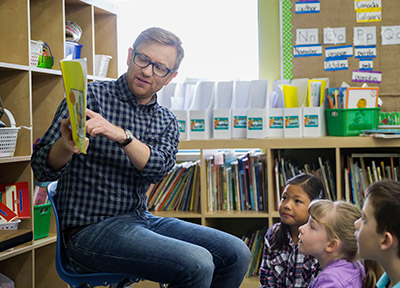 Our Mission
We are dedicated to maximizing supplemental funding for California public education.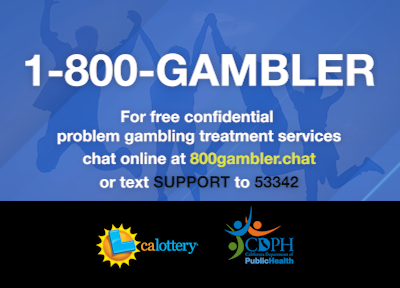 The California Lottery joins the California Office of Problem Gambling in support of Problem Gambling Awareness Month.
Winner's Spotlight
Card 1

KEITH

SANTA ROSA

$5,000,000

Card 2

SOLEDAD

Long Beach

$1,000,000

https://static.www.calottery.com/-/media/3D6658D8A0BF4E75B3E2D050FABCF4E1.ashx?rev=16db33b8b33a459a8602a6ce5b9145f0

Card 3

Collin

Los Alamitos

$750,000

Card 4

TARA

ORANGE

$5,000,000

Card 5

Michael

SAN JACINTO

$750,000

Card 6

NAZARIO

GREENFIELD

$750,000

Card 7

ANA C.

RIVERSIDE

$2,000,000

Card 8

RACHEL

PANORAMA CITY

$1,000,000

Card 9

DEVIN

FRESNO

$1,000,000
Skip Visual Slideshow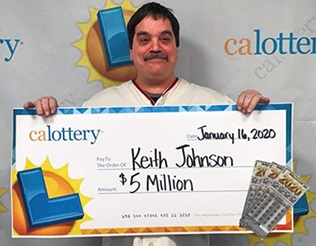 KEITH - SANTA ROSA
$5,000,000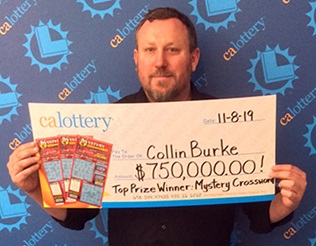 Collin - Los Alamitos
$750,000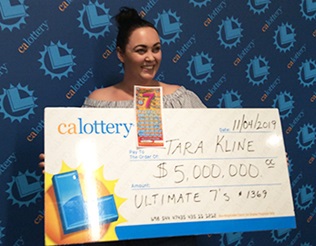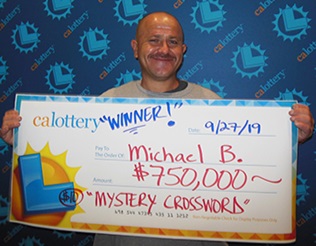 Michael - SAN JACINTO
$750,000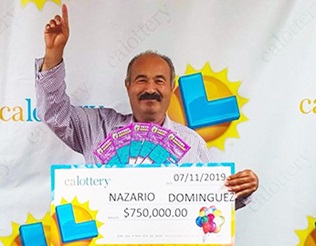 NAZARIO - GREENFIELD
$750,000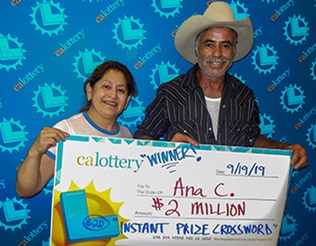 ANA C. - RIVERSIDE
$2,000,000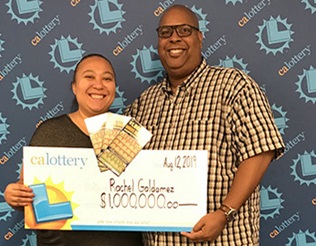 RACHEL - PANORAMA CITY
$1,000,000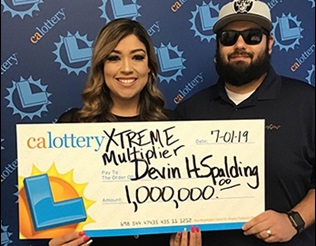 DEVIN - FRESNO
$1,000,000