Powerball Game Card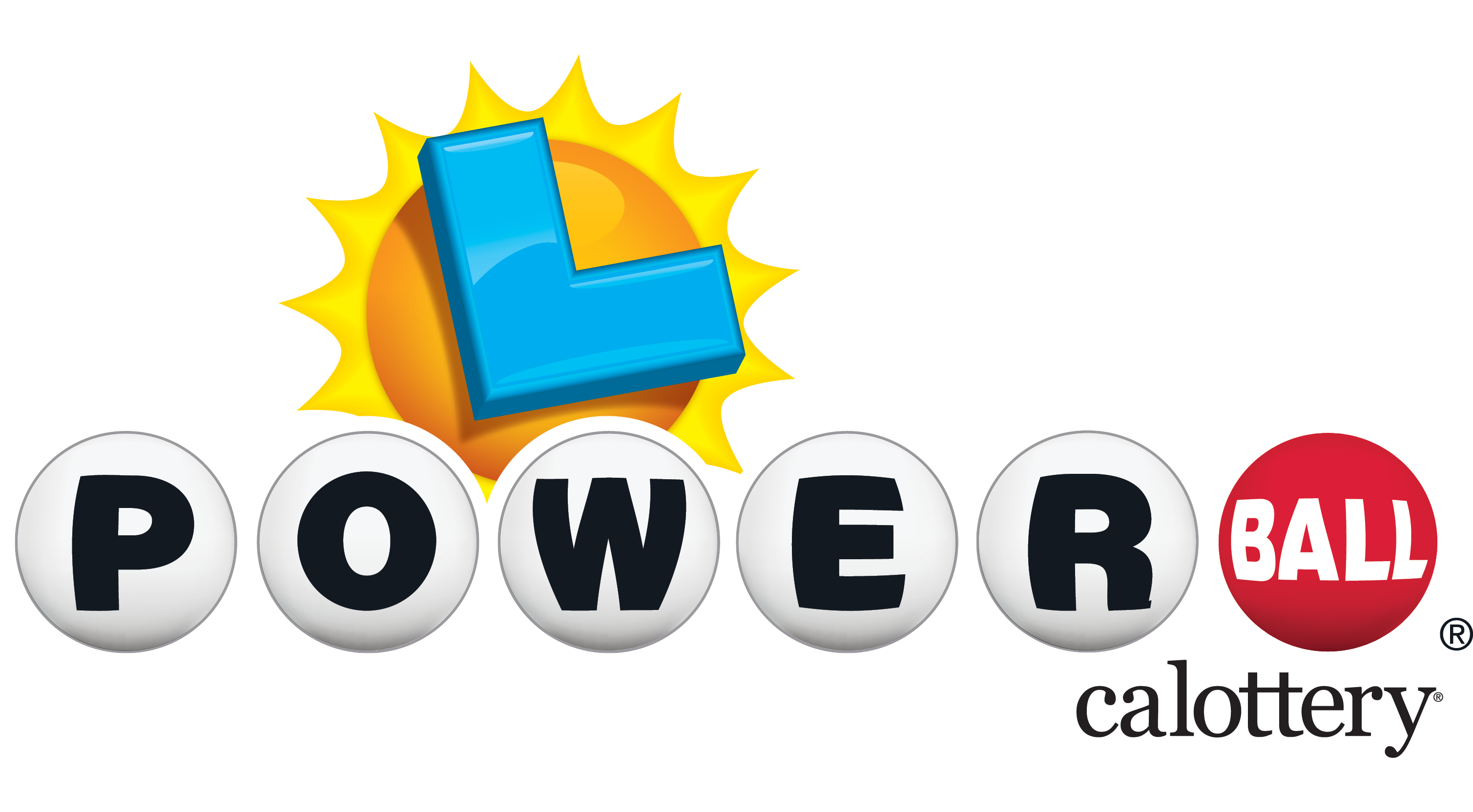 $138 MILLION*
Estimated Cash Value $96,600,000
Next Draw: SAT/MAR 6, 2021
---
Last Draw: WED/MAR 3, 2021
21
40
44
50
55
16

Powerball
Mega Millions Game Card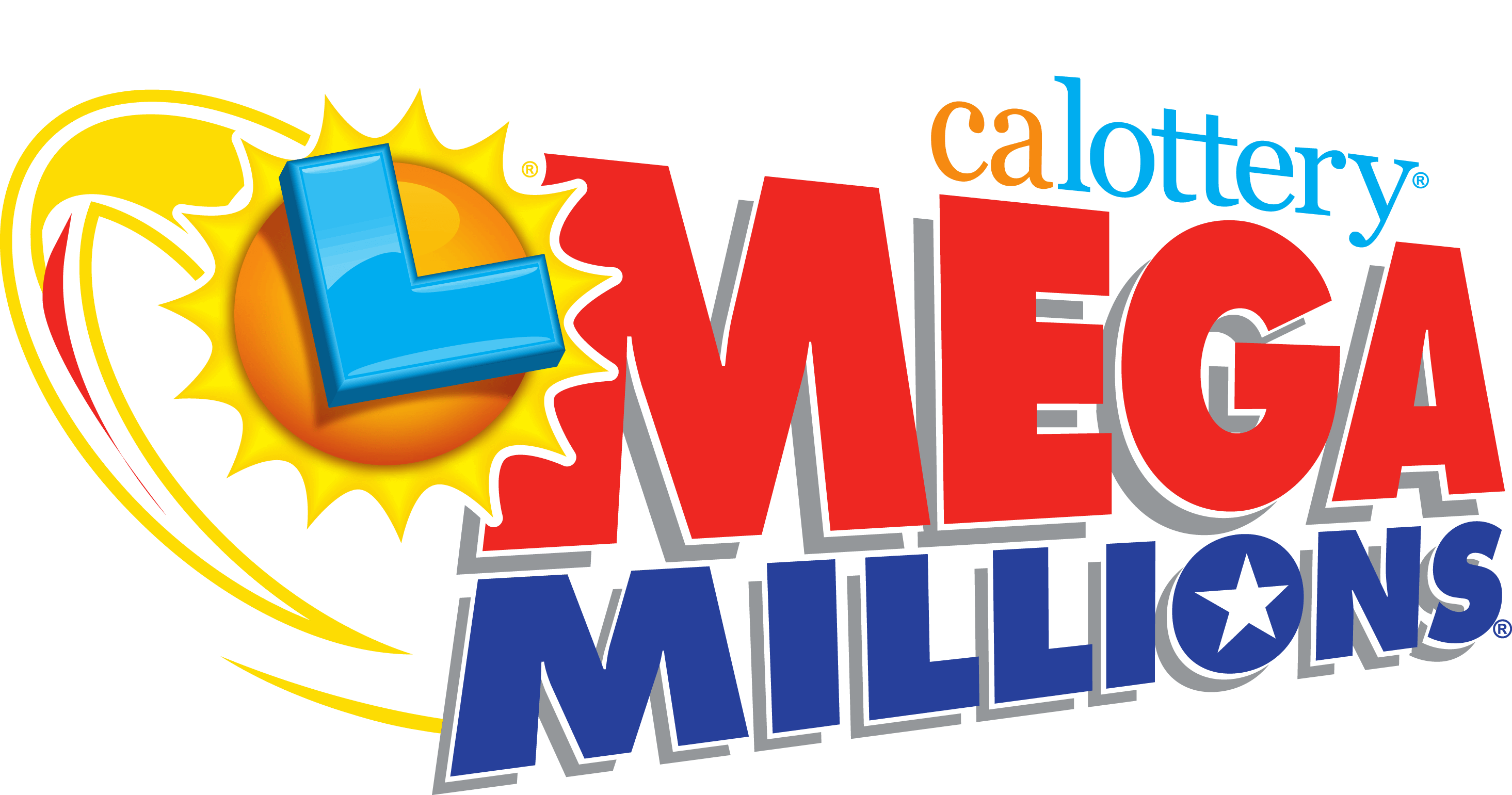 $55 MILLION*
Estimated Cash Value $38,100,000
Next Draw: FRI/MAR 5, 2021
---
Last Draw: TUE/MAR 2, 2021
See All Draw Games
More Ways To Play!
New March Scratchers® are here:
Welcome Spring with Lucky Green shamrocks and horseshoes.
Play Set For Life for a chance at $4,000 per month for 25 years!
Line up your tiles with new SCRABBLE™ Scratchers.
Sparks fly with Electric 8's multipliers and bonus spots.
200X Scratchers® is big time fun with a top prize of $10,000,000.
Pick them up today at your local Lottery retailer.
See all Scratchers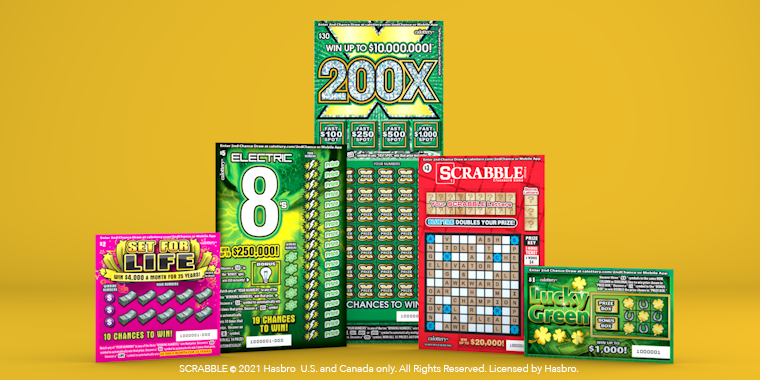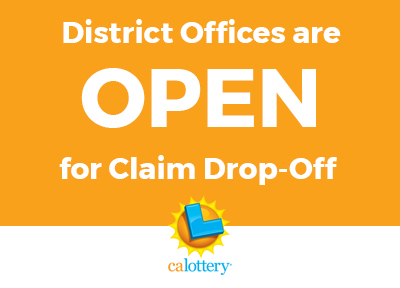 District Offices Are Open
As of January 29, 2021, Lottery District Offices are open to the public to securely drop-off claims.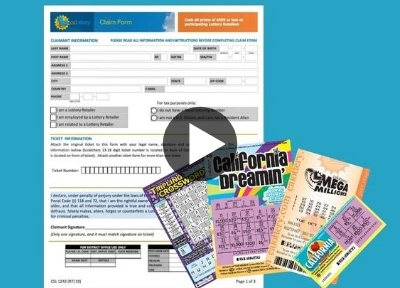 How To File
Your Claim
Watch this short video to ensure you complete your claim form correctly.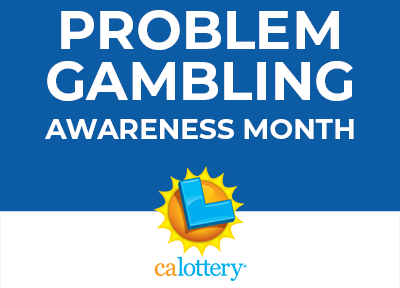 Bring Gambling Disorder To Light
The Lottery encourages those affected by problem gambling to call 1-800-GAMBLER or text SUPPORT to 53342.
Winner's Spotlight
Card 1

KEITH

FRESNO

$5,000,000

Card 2

SOLEDAD

Long Beach

$1,000,000

Card 3

Collin

Los Alamitos

$750,000

Card 4

TARA

ORANGE

$5,000,000

Card 5

Michael

SAN JACINTO

$750,000

Card 6

NAZARIO

GREENFIELD

$750,000

Card 7

ANA C.

RIVERSIDE

$2,000,000

Card 8

RACHEL

PANORAMA CITY

$1,000,000

Card 9

DEVIN

FRESNO

$1,000,000
Skip Visual Slideshow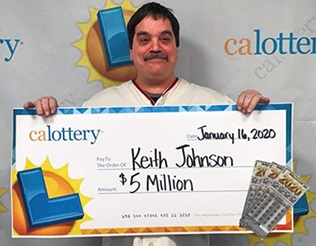 KEITH - FRESNO
$5,000,000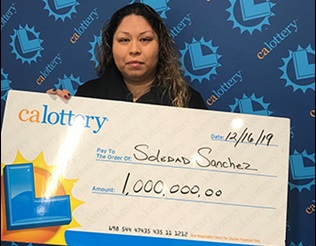 SOLEDAD - Long Beach
$1,000,000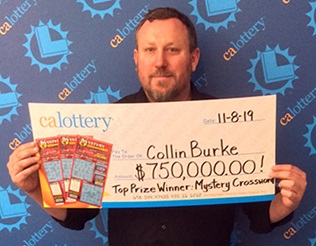 Collin - Los Alamitos
$750,000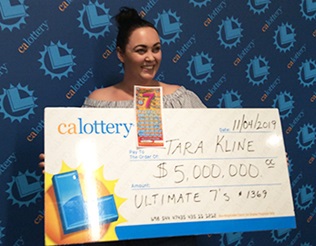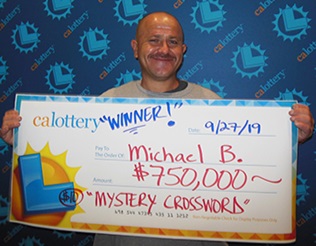 Michael - SAN JACINTO
$750,000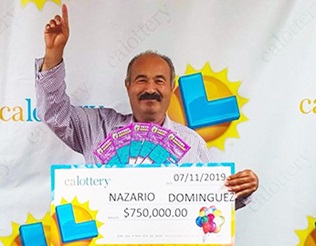 NAZARIO - GREENFIELD
$750,000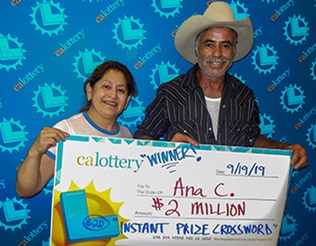 ANA C. - RIVERSIDE
$2,000,000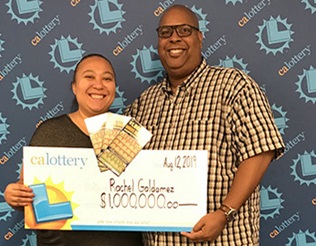 RACHEL - PANORAMA CITY
$1,000,000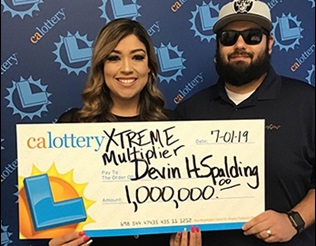 DEVIN - FRESNO
$1,000,000